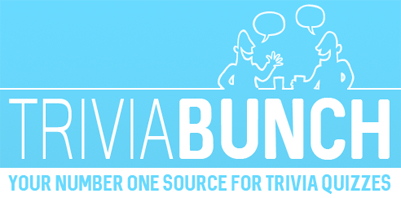 Mixed Trivia Quiz
Question 1 of 10
Whose real name is Maurice Micklewhite?
Question 2 of 10
What was the tagline for the 1985 Live Aid Concert?
Question 3 of 10
Twenty-five letters of the alphabet are present in 'The jay, pig, fox, zebra and wolves all quack'. Which is missing?
Question 4 of 10
Which of these words is similar in meaning to 'convoluted'?
Question 5 of 10
The Rialto Bridge is in which European city?
Question 6 of 10
Which 60s pop star went on to become an actor playing the lead role in the 1990s TV drama 'Love Hurts'?
Question 7 of 10
From what country are wines from Stellenbosch and Franschhoek Valley?
Question 8 of 10
Quakers are also known by what name?
Question 9 of 10
Which dairy product was introduced in Switzerland in 1964?
Question 10 of 10
Which is the last book in the Old Testament of the Bible?