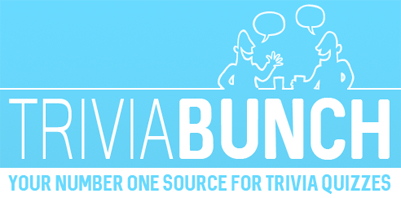 General Knowledge For Trivia Lovers
Question 1 of 10
Which O is a shellfish?
Question 2 of 10
What religion was Jesus himself?
Question 3 of 10
What was the nickname of Russian ruler Ivan IV?
Question 4 of 10
Which of these is a successful brand of watches?
Question 5 of 10
Who is the Norse god of thunder?
Question 6 of 10
Which author, who wrote 'Lord of the Rings' died in 1973?
Question 7 of 10
What is the capital of the US State of Montana?
Question 8 of 10
For every 1000 metres you go down into the earth, how much does the temperature rise?
Question 9 of 10
How is the dubious practice of chiromancy better known?
Question 10 of 10
Arthur Flegenheimer became notorious under which name?