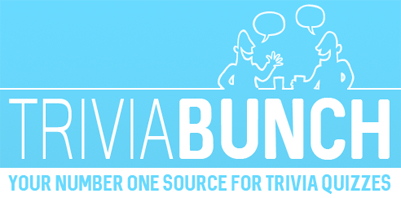 Food & Cooking Quiz
Question 1 of 10
Where do potatoes grow?
Question 2 of 10
What is meringue made of?
Question 3 of 10
What is the name for beef cooked in puff pastry?
Question 4 of 10
Which G is the first name of the footballer turned chef Ramsay?
Question 5 of 10
How many different colours of jelly feature in 'traffic light jelly'?
Question 6 of 10
What do Krispy Kreme sell?
Question 7 of 10
Edam cheese comes from which country?
Question 8 of 10
Which is the #2 favourite sandwich in the US?
Question 9 of 10
When yeast is used in bread making, which gas is produced, forming the bubbles that make the dough rise?
Question 10 of 10
Kecap is a brown soy sauce from which country?