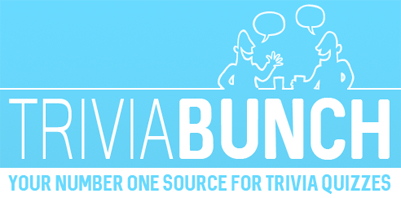 General trivia quiz with 10 mixed questions
Question 1 of 10
Which nursery rhyme ends each verse with 'My Fair Lady'?
Question 2 of 10
Which word can go after 'back' and before 'pushers' to make a new word or phrase in each case?
Question 3 of 10
Paper used to be made of what?
Question 4 of 10
Music in Australia could be found for thousands of years at a what?
Question 5 of 10
Which country is in South America?
Question 6 of 10
Hogmanay is the name for the New Year celebrations in which country?
Question 7 of 10
Which rapper did Taylor Swift call "two-faced" after a long running dispute?
Question 8 of 10
What Cormac McCarthy novel is set in a post-apocalyptic future and follows the journey of a father and his young son?
Question 9 of 10
What is Australia's tallest native bird?
Question 10 of 10
Alcatraz served as a federal prison until which year?