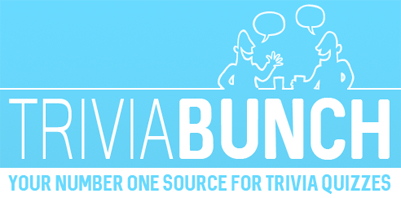 History Quiz (10 questions)
Question 1 of 10
What used to take place at Tyburn in Middlesex until 1783?
Question 2 of 10
Which explorer sailed a ship called Santa Maria?
Question 3 of 10
What was the name of the most famous road in the Roman Empire?
Question 4 of 10
The Sopwith Tabloid plane was used predominantly by which country in World War I?
Question 5 of 10
The Royal Albert Hall in London was opened in what century?
Question 6 of 10
Which explorer is famous for the discovery of Guiana and establishing the Virginia colony of Roanoke Island in 1584?
Question 7 of 10
Operation Market Garden in 1944 during World War 1I was an attempt to liberate a city in what country?
Question 8 of 10
What nationality was the number three 'Air Ace' of World War I?
Question 9 of 10
Who single-handedly captured Enmebaragesi?
Question 10 of 10
Oman was ruled by who in the period between 967–1053?