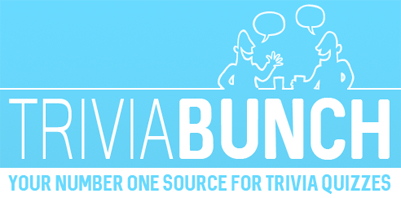 Super hard food and cooking quiz
Question 1 of 10
What is norimaki sushi wrapped in?
Question 2 of 10
Chef Kong and UniPresident are some of China's top selling brands of which product?
Question 3 of 10
The dessert of Khao niao mamuang is sticky rice cooked with which fruit?
Question 4 of 10
Mexican chocolate is made with what bean?
Question 5 of 10
Asparagus grown in Germany can be white or which other colour?
Question 6 of 10
A German razzleberry pie is made with blackberries and which other fruit?
Question 7 of 10
Bollinger produces what type of sparkling wine?
Question 8 of 10
Pizza cake features which type of pizza, stacked one on top of each other?
Question 9 of 10
Which roast meat is popular at Easter in Sweden?
Question 10 of 10
Which of the following ingredients is used in Bacalhau Quatro Queijo?