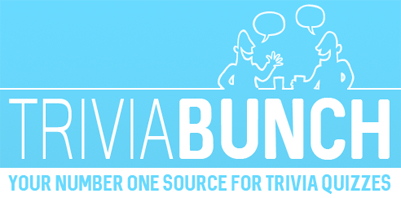 Super hard food and cooking quiz
Question 1 of 10
What fruity is used when making marmalade?
Question 2 of 10
What type of Liquor is the state of Kentucky known for producing?
Question 3 of 10
Isobeyaki are soy sauce flavoured rice balls wrapped in what?
Question 4 of 10
What is a Habanero?
Question 5 of 10
Octopus is often dressed with what citric juice?
Question 6 of 10
How many fillings are present in a Peruvian "triple" filling?
Question 7 of 10
What forms the nose on the ice cream called a Bubble O'Bill?
Question 8 of 10
Experts think that the word poutine is a French version of which English word?
Question 9 of 10
What rich sauch is added to bangers and mash?
Question 10 of 10
Which of the following are main ingredients in Salada de Batata?