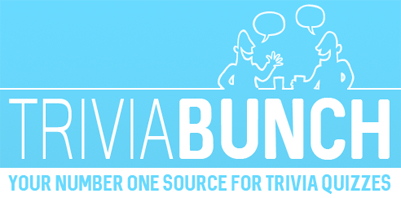 Super hard food and cooking quiz
Question 1 of 10
A 'buche de Noel' is traditionally eaten at what time of the year?
Question 2 of 10
Which topping is a classic on the pizza?
Question 3 of 10
What is an Omeletta?
Question 4 of 10
Salsa Borracha, which means drunken salsa, has what liquor as an ingredient?
Question 5 of 10
What colour is the traditional Spanish sauce of salsa verde?
Question 6 of 10
Cerveza is Mexican what?
Question 7 of 10
Often used in dishes from Assam, what is a squab?
Question 8 of 10
What colour is the cheese called paneer?
Question 9 of 10
Which part of a bamboo is used as a vegetable in the cuisine of Jharkhand?
Question 10 of 10
What part of the animal is not in pluck?