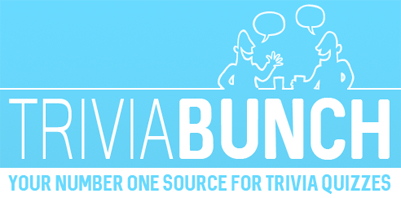 Brainy Trivia Quiz
Question 1 of 10
What is the closest planet to the Sun?
Question 2 of 10
Which is not a system in the human body?
Question 3 of 10
What is a ninth of 27?
Question 4 of 10
What rocker once got in trouble for urinating on The Alamo in San Antonio, Texas?
Question 5 of 10
Honda is a car manufacturer from which country?
Question 6 of 10
"That one convict's been a thorn in my side for 35 years" is from which 1962 movie?
Question 7 of 10
What is the spelling of the name of a large African ape?
Question 8 of 10
The life threatening condition suffered during pregnancy is called?
Question 9 of 10
Which actor speaks the line "You can't handle the truth" in the film "A Few Good Men"?
Question 10 of 10
Douglas Engelbart invented which bit of computer equipment?