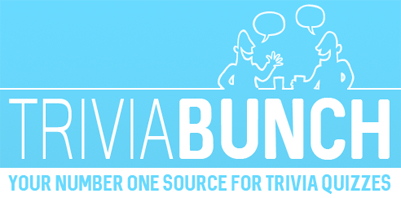 High IQ trivia quiz
Question 1 of 10
What might you eat for breakfast?
Question 2 of 10
Which bird completes the phrase 'As wise as an'?
Question 3 of 10
What was the name of the Lone Ranger's horse from 'The Lone Ranger' which ran from 1949-1954?
Question 4 of 10
Which of these cell phones would be best for connecting to the Internet?
Question 5 of 10
Pitcher plants eat what?
Question 6 of 10
If you found £18 on the floor and then won £1584 on a scratch card, How much money would you be up?
Question 7 of 10
Encephalitis affects which part of the body?
Question 8 of 10
Which of these supermarkets was the first in Britain?
Question 9 of 10
Model Gisele Bundchen is married to what NFL quarterback?
Question 10 of 10
In what movie is the main character plagued by visions of a large bunny-like creature that manipulates him?