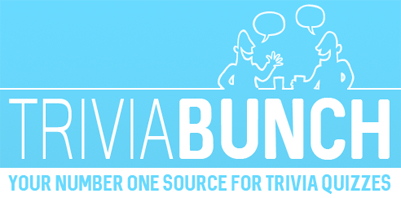 High IQ trivia quiz
Question 1 of 10
The study of forests and woods is called what?
Question 2 of 10
Who has a lean, mean, grilling machine?
Question 3 of 10
What is 0.25 as a fraction in its lowest terms?
Question 4 of 10
Which of these best describes the body of a badger?
Question 5 of 10
In which Carry On film did Jim Dale appear as Marshall P. Knutt?
Question 6 of 10
Which Bob Dylan track was on the live album 'Stripped'?
Question 7 of 10
What is distilled to make rum?
Question 8 of 10
What was the name of the main character in Some Mothers Do 'Ave 'Em?
Question 9 of 10
Benois Madonna was painted by which artist?
Question 10 of 10
Who directed the 2013 movie The Counselor?