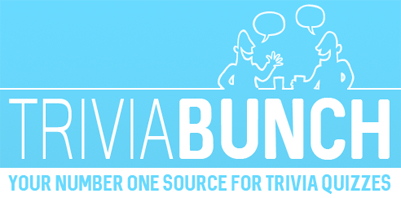 Trivia Quiz for geniuses
Question 1 of 10
Name the computer game heroine brought to life by Angelina Jolie in 'Tomb Raider'.
Question 2 of 10
I ate a poison apple and fell asleep, when the prince came and kissed me I jumped to my feet. Who am I?
Question 3 of 10
Where in the body are the tonsils found?
Question 4 of 10
Name the river in Europe?
Question 5 of 10
The tandoor oven is used in the cooking of which country?
Question 6 of 10
What is 4 score add 7?
Question 7 of 10
Approximately how many seconds are there in 16 Minutes?
Question 8 of 10
What is a garden bench usually made from?
Question 9 of 10
Father's Day in the UK falls in which month?
Question 10 of 10
A donkey can live for how many years?