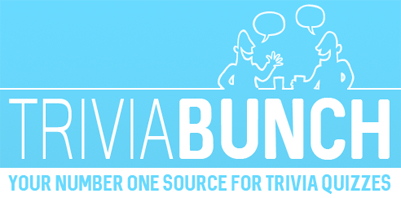 Science and nature quiz
Question 1 of 10
Which word describes the deterioration of a metal or element in the environment?
Question 2 of 10
Dolly, the first creature to be cloned, was which animal?
Question 3 of 10
What is the name given to a baby kangaroo?
Question 4 of 10
Dachshund dogs originate from which country?
Question 5 of 10
NASA's Kennedy Space centre is in which state?
Question 6 of 10
Which British scientist developed the idea of natural selection and evolution?
Question 7 of 10
Hepatitis is a medical condition affecting which organ of the body?
Question 8 of 10
Which country will move its capital city due to risk due to rising sea levels?
Question 9 of 10
What sound storage system was invented by Philips and Sony in 1980?
Question 10 of 10
What is the chemical equation for calcium carbonate?