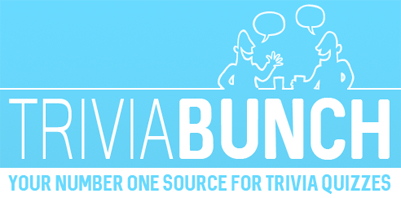 Food Quiz
Question 1 of 10
What's the French culinary term for an appetiser?
Question 2 of 10
What brothy dish does Cawl resemble?
Question 3 of 10
What is the fruit flavour of Archers Schnapps?
Question 4 of 10
Turnips are a type of which vegetable?
Question 5 of 10
"A finger of... what... is just enough to give your kids a treat," according to the advertising?
Question 6 of 10
The Greek dish kleftiko is made with what meat?
Question 7 of 10
Scrumpy is a variety of what drink?
Question 8 of 10
What's the main ingredient of the dish coq au vin?
Question 9 of 10
Which Greggs product triggered Piers Morgan in January 2019?
Question 10 of 10
What drink brand uses the slogan "Welcome to the Latin Quarter"?