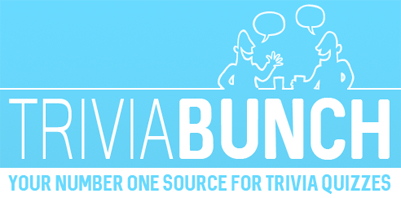 Music Quiz
Question 1 of 10
Another Brick in the Wall
Question 2 of 10
What time does the clock strike in Hickory Dickory Dock?
Question 3 of 10
Every Breath You Take
Question 4 of 10
What comes after "Bip Bop" in the lyrics of a 50s hit?
Question 5 of 10
What was the name of Miss Malone who sold seafood in Dublin?
Question 6 of 10
Which word is missing from Phil Collins' "A ___ Kind of Love" ?
Question 7 of 10
Who pleased our ears with "Please, Mr. Sun" around 1953?
Question 8 of 10
Adam and Eve and which other Biblical characters are mentioned in "Hard Headed Woman" by Elvis?
Question 9 of 10
I LOVE ROCK 'N ROLL
Question 10 of 10
Where do we hear the line : "Am I only dreaming" ?