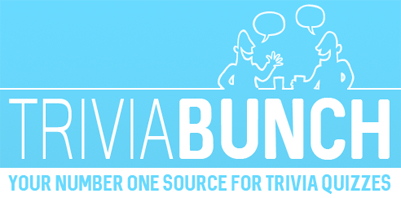 Food Quiz
Question 1 of 10
Focaccia al Rosmarino is a food item of what type of cuisine?
Question 2 of 10
What is another name for a slow cooker?
Question 3 of 10
Fish and chips is the national dish of which country?
Question 4 of 10
What color are blackberries?
Question 5 of 10
Which fast food chain's slogan is "Eat Fresh"?
Question 6 of 10
Which of these fruits are not commonly sold in a dried form?
Question 7 of 10
Which of these fruits comes from a kind of cactus?
Question 8 of 10
What cut of beef is traditionally used to make corned beef?
Question 9 of 10
What type of fruit grows in bunches on a tree?
Question 10 of 10
Which nationality does ziti belong to?