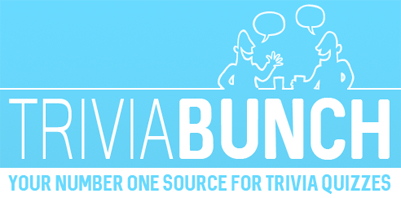 Quiz about food and drinks
Question 1 of 10
What is "Coq au Vin"?
Question 2 of 10
Chop suey is a food item of what type of cuisine?
Question 3 of 10
Fish and chips is the national dish of which country?
Question 4 of 10
Which of these fruits has a hard center called a "core"?
Question 5 of 10
Which of the following vegetables can be red, yellow or white?
Question 6 of 10
What color are blackberries?
Question 7 of 10
Which type of vegetable is used to make dill pickles?
Question 8 of 10
Which animal is best at finding truffles?
Question 9 of 10
Which vegetable is eaten more than any other in the United States?
Question 10 of 10
"Can't Beat The Real Thing" has been which company's ad slogan?