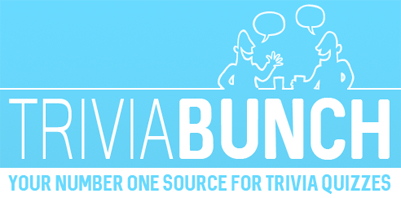 Science and nature quiz
Question 1 of 10
Which organ of the body has the job of storing urine?
Question 2 of 10
Flatulence describes what body process?
Question 3 of 10
A pregnancy where the foetus starts to develop outside the womb has which name?
Question 4 of 10
What sort of animal is a Clydesdale?
Question 5 of 10
What is the chemical symbol for Titanium?
Question 6 of 10
Eucalyptus is native to what country?
Question 7 of 10
Methane is commonly known as which type of gas?
Question 8 of 10
What weather phenomenon translates from the Spanish word for "little boy"?
Question 9 of 10
Where are carpal bones found?
Question 10 of 10
What is the chemical element cadmium mostly used for?