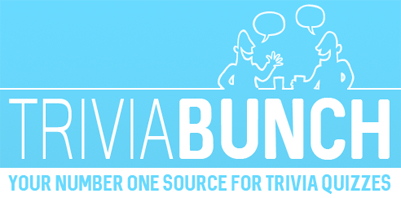 Food Quiz For Home Cooks
Question 1 of 10
The great Irish famine is sometimes named after which starchy vegetable?
Question 2 of 10
A tandoor oven is a traditional way of cooking in which country?
Question 3 of 10
Carling, Stella Artois and Kronenbourg are brands of what sort of beer?
Question 4 of 10
What is the brand of strong menthol lozenges made by the Lofthouse company?
Question 5 of 10
The Greek dish kleftiko is made with what meat?
Question 6 of 10
The sandwich was invented by John Montagu while playing a game of cards. What was his formal title?
Question 7 of 10
What is the name of the cake that has pink and yellow chequed pattern?
Question 8 of 10
Hartley's, Robertson's and Bonne Maman are leading brands of what food?
Question 9 of 10
What base is used for banoffee pie?
Question 10 of 10
What is the best-selling fish in British fish 'n' chip shops?