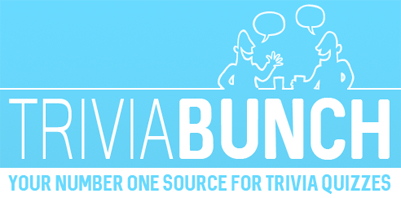 Food Quiz For Home Cooks
Question 1 of 10
A tandoor oven is a traditional way of cooking in which country?
Question 2 of 10
Kingfisher, Tiger, Chang and Asahi are beers from what continent?
Question 3 of 10
What is the brand of strong menthol lozenges made by the Lofthouse company?
Question 4 of 10
Bazooka Joe is a comic strip character used to promote what sort of food?
Question 5 of 10
Rumbledethumps, a dish made with left overs is similar to which English dish?
Question 6 of 10
What is the name for buttery biscuits topped with caramel and chocolate?
Question 7 of 10
What's the French term for raw vegetables cut into sticks and served with a dip?
Question 8 of 10
How do chefs refer to the thymus glands and pancreas?
Question 9 of 10
The Napa Valley wine region is in which country?
Question 10 of 10
What is usually added to give flavour to the sausage called Knackwurst?