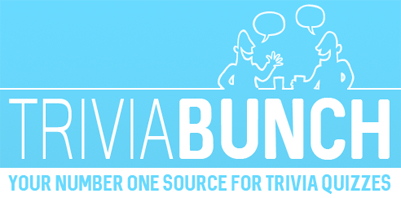 General Trivia Quiz
Question 1 of 10
Which of the following is one of the tops reasons why businesses go on the web?
Question 2 of 10
In 1995, Yitzhak Rabin was assassinated, of which country was he Prime Minister?
Question 3 of 10
What is the only structure built by animals (not humans) which is visible from space?
Question 4 of 10
Which of these is the term for an online personality?
Question 5 of 10
How many spots are there on a traditional 6-sided dice?
Question 6 of 10
Which of these is a deal-of-the-day website that became one of the most successful mobile apps of all time and gave the company a valuation of $1.35 billion?
Question 7 of 10
What element is generally considered non-toxic that metal flakes made from it may be eaten in foods or drinks?
Question 8 of 10
Dexys Midnight Runners asked who to 'Come On' in their 1982 single?
Question 9 of 10
Mark the British actor
Question 10 of 10
What was the first automobile company to celebrate 100 years of business?