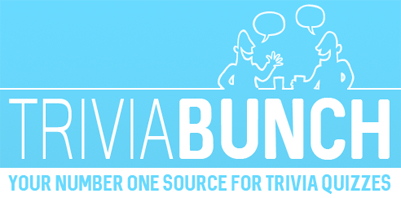 General Knowledge For Trivia Lovers
Question 1 of 10
Which cheese forms part of the traditional Greek Horiatiki salad?
Question 2 of 10
Which of these means 'the other way round'?
Question 3 of 10
What's the first name of the furniture and women's fashion retailer ... Ashley?
Question 4 of 10
Which of these words originated in South America?
Question 5 of 10
The candy that lets you suck sweet juice out of a waxy bottle is?
Question 6 of 10
Complete the proverb: 'Fortune favours the ________.'
Question 7 of 10
Which is the only fish able to hold objects in its tail?
Question 8 of 10
What is the name of the record producer and songwriter who in 2009 was sentenced to 19 years to life for the murder of actress Lana Clarkson?
Question 9 of 10
Hillary Swank won a 2005 Best Actress Oscar for her role in which movie?
Question 10 of 10
Where would you find 'blurb'?