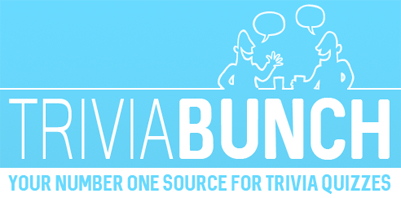 General Trivia Quiz
Question 1 of 10
Who had ships called Niña, Pinta, and Santa Maria?
Question 2 of 10
Harris Tweed is a traditional cloth from which country?
Question 3 of 10
A development of private islands in the shape of a world map is being built in which location?
Question 4 of 10
In "Peter Pan", what did the crocodile swallow?
Question 5 of 10
Former UN Secretary General Ban Ki-moon was from which country?
Question 6 of 10
Al-Qāhira is the local name for which city?
Question 7 of 10
A codicil is an extra text which is added to which legal document?
Question 8 of 10
Who was the other Steve who founded Apple with Steve Jobs?
Question 9 of 10
Who stars in the classic musical "Singin' in the Rain"?
Question 10 of 10
In which European city could you see the Book of Kells?