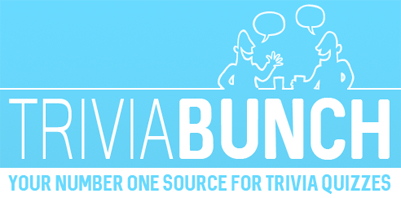 General Trivia Quiz
Question 1 of 10
Brazil and which other South American country produce the most coffee?
Question 2 of 10
Before conductors used a baton, what was used for conducting an orchestra?
Question 3 of 10
What is the name for the last day of the Christmas season?
Question 4 of 10
In "Peter Pan", what did the crocodile swallow?
Question 5 of 10
Former UN Secretary General Ban Ki-moon was from which country?
Question 6 of 10
Al-Qāhira is the local name for which city?
Question 7 of 10
Children in which country receive presents from Father Frost on New Year's Day?
Question 8 of 10
Who stars in the classic musical "Singin' in the Rain"?
Question 9 of 10
In which European city could you see the Book of Kells?
Question 10 of 10
Hogwarts is a fictional school in which country?