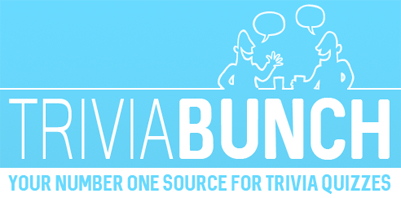 Trivia quiz
Question 1 of 10
Which of the following is a sign of the zodiac?
Question 2 of 10
What nationality were the Family Robinson in the 1960 movie?
Question 3 of 10
Despite its name, which animal actually gets around by gliding?
Question 4 of 10
Which famous painting by Leonardo Da Vinci has no eyebrows?
Question 5 of 10
Which of the following is a primary color?
Question 6 of 10
Which animal has both striped skin and striped fur?
Question 7 of 10
What part of the United States flag is red?
Question 8 of 10
Followers of what religion believe in more than one god?
Question 9 of 10
Before the coffee pot, how did people ingest coffee?
Question 10 of 10
What organization runs the Red Kettle and Angel Giving Tree charity programs every year?