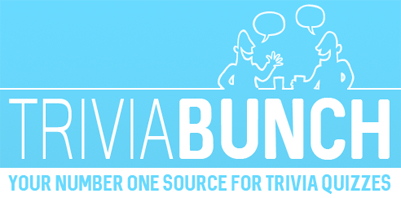 Bible Trivia Quiz
Question 1 of 10
In Genesis 37:3, who had a coat with lots of different colors?
Question 2 of 10
In John 20:1, how long after Jesus died did he rise from the dead?
Question 3 of 10
In Luke 17:15, Jesus heals 10 lepers, but only how many come back to thank him?
Question 4 of 10
What does Paul say that not everyone has in 2 Thessalonians 3:2?
Question 5 of 10
In Luke 2:17, what did the shepherds do after they visited Jesus?
Question 6 of 10
Who turned into salt in Genesis 19:26?
Question 7 of 10
In the "Book of Ezra", it took the Israelites 20 years to build what kind of building?
Question 8 of 10
Which person in the Bible was 120 when he died in Deuteronomy 34:7?
Question 9 of 10
Proverbs 6:6 says that people should be like what animal instead of being lazy?
Question 10 of 10
In the "Book of Exodus", Moses brings down the Ten Commandments from which mountain?