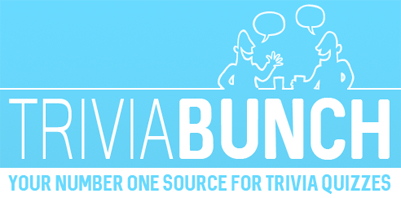 10 questions about celebrities
Question 1 of 10
What kind of vehicle is the Polar Express in the movie "The Polar Express"?
Question 2 of 10
Tom Cruise married which actress on December 1, 1990?
Question 3 of 10
What actor plays Willy Wonka in the 2005 film "Charlie and the Chocolate Factory"?
Question 4 of 10
What film starring Henry Thomas as Elliott was released in 1982?
Question 5 of 10
In what type of vehicle is the family riding in the movie "RV"?
Question 6 of 10
What former co-star did Charlie Sheen give $100,000 in Nov. 2012 to help pay her IRS debt?
Question 7 of 10
Who did Britney Spears marry in 2004?
Question 8 of 10
Ryan Gosling was nominated for a Golden Globe in 2012 for his role in what romantic comedy?
Question 9 of 10
Who played the Godfather's son Sonny Corleone in "The Godfather"?
Question 10 of 10
Which actress ended her marriage with Coldplay singer Chris Martin in 2014?