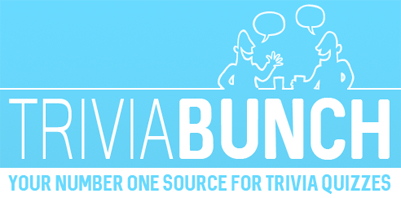 Super hard food and cooking quiz
Question 1 of 10
What flavour is Absolut Kurant vodka?
Question 2 of 10
A childhood New Zealand treat is canned spaghetti in which type of sauce?
Question 3 of 10
Melikraton was mentioned in the book 'Odyssey', written by whom?
Question 4 of 10
American oatmeal cookies often include what fruit?
Question 5 of 10
Pizza cake features which type of pizza, stacked one on top of each other?
Question 6 of 10
Swedish Bayerskt beer is named after a production method from which country?
Question 7 of 10
Tsukemono is vegetables preserved in which way?
Question 8 of 10
Vegemite was an Australian replacement for which other product, after WW1 disrupted supplies?
Question 9 of 10
What is the shape of a Cornish pasty normally?
Question 10 of 10
Swan and Emu are Western Australian brands of which drink?