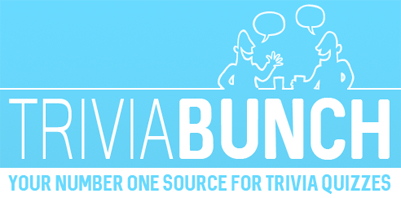 Quiz about food and cooking
Question 1 of 10
The Avocado in fresh Guacamole is what?
Question 2 of 10
Swedish waffles are made without which raising agent?
Question 3 of 10
Which Italian hard cheese is similar to Parmesan?
Question 4 of 10
What is traditionally served alongside pasta in Tuscany?
Question 5 of 10
Fanesca is an Ecuadorian soup of religious significance eaten at which time of year?
Question 6 of 10
Solomon Gundry is a fish paste from which part of Canada?
Question 7 of 10
Lanark Blue cheese is produced in which county in Scotland?
Question 8 of 10
What is a traditional breakfast that is hugley popular in Northern Ireland?
Question 9 of 10
What nut is often topped on Norman cake?
Question 10 of 10
Which ingredient is not usually added to a Jalfrezi dish?