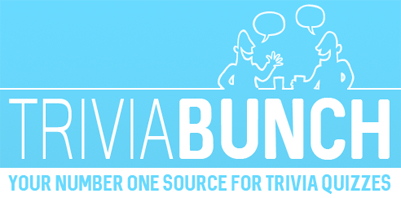 Super hard food and cooking quiz
Question 1 of 10
Eastern German gurken, or gherkins, are which small vegetables, pickled?
Question 2 of 10
Grapo Fizz is which flavour of carbonated drink?
Question 3 of 10
What might you find on top of the bread called Shaobing?
Question 4 of 10
Which colour is German pumpernickel bread?
Question 5 of 10
Kushikatsu, also known as kushiage, is meat prepared in which way?
Question 6 of 10
An American Corn dog is usually served on a what?
Question 7 of 10
What is challah?
Question 8 of 10
Chinese sausage, or Lap cheong, is usually made with which meat?
Question 9 of 10
Which dish's name also means cooking pan?
Question 10 of 10
What type of leaf is wrapped around the dish of Khao kan chin before steaming?