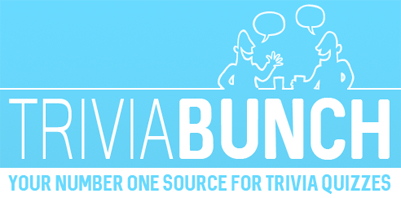 Hard food & cooking quiz
Question 1 of 10
When ordering a hamburger at an American fast food establishment, what side often accompanies your meal?
Question 2 of 10
American style Goulash is typically made with what meat?
Question 3 of 10
What type of alcohol is used to make a Frozen Margarita?
Question 4 of 10
What colour is yuba, or tofu skin?
Question 5 of 10
What are onigiri rice balls usually wrapped in?
Question 6 of 10
Banofee pie is made from toffee and what fruit?
Question 7 of 10
A Cuban "medianoche" sandwich is filled with ham, pickles and what else?
Question 8 of 10
Which part of a dasheen plant, also known as a taro, is eaten as a vegetable?
Question 9 of 10
Papadums are traditionally dipped in what condiment?
Question 10 of 10
Marjoram, often used in German dishes, is similar to which other herb?