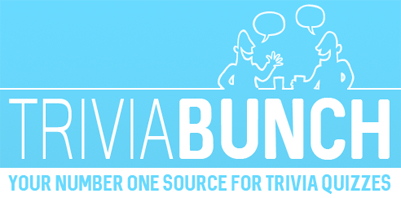 Music Quiz
Question 1 of 10
Johnny Cash said that what was a 'burning thing' in 'Ring of Fire'?
Question 2 of 10
With which re-released song did The Doors have a UK hit in 1991?
Question 3 of 10
Who was exhorted to come home in a familiar sing-a-long song?
Question 4 of 10
Who sang the 1972 song, 'Superstition'?
Question 5 of 10
Which rock singer plays with the band The Heartbreakers?
Question 6 of 10
You know that it would be untrue' is the first line of which song?
Question 7 of 10
What song has the line, 'Close your mouth and open up your heart and baby satisfy me'?
Question 8 of 10
Which of these 1987 No.1s was the biggest seller of the year?
Question 9 of 10
What Beatle was the first cover story on the very first issue of Rolling Stone magazine?
Question 10 of 10
Who sang 'Kids In America' in 1981?