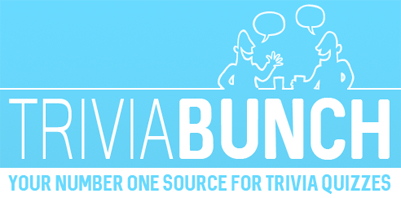 Music Quiz
Question 1 of 10
Finish the title of The Clash's song: 'Should I Stay ______'.
Question 2 of 10
Who was the priest the Beatles sang about in 'Eleanor Rigby'?
Question 3 of 10
'Picture yourself in a boat on a river, With tangerine trees and marmalade skies' is from which Beatles song?
Question 4 of 10
Which songwriter was born Raymond O'Sullivan?
Question 5 of 10
What was the theme song of the 1961 movie Breakfast at Tiffany's?
Question 6 of 10
What is the name of the British singer-songwriter who topped the Billboard 200 in 2011 with her album '21'?
Question 7 of 10
What artist or group made the song 'Losing My Religion'?
Question 8 of 10
Pink Floyd's 'The Dark Side of the Moon'album was released in which decade?
Question 9 of 10
What European country were A-Ha from?
Question 10 of 10
What music genre is most often associated with Desmond Dekker & the Aces?