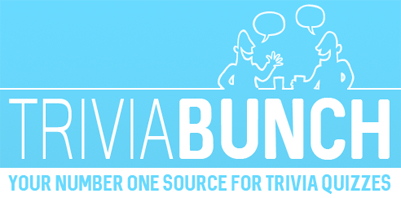 Music Quiz
Question 1 of 10
Climb Every Mountain' is from which film musical?
Question 2 of 10
Who sang 'And you kissed me and stopped me from shaking' about Mandy?
Question 3 of 10
What song has the line, 'Gonna tell Aunt Mary 'bout Uncle John, he says he has the blues but he has a lotta fun'?
Question 4 of 10
What in song did Max Bygraves say he we would bring again, when it was Spring again?
Question 5 of 10
What song has the line, 'Don't want a four leaf clover, don't want an old horse shoe'?
Question 6 of 10
Eric Clapton won the 1996 Grammy for Record of the Year for his song entitled 'Change the….'?
Question 7 of 10
In 1978, Boney M sang about which geographical features of Babylon?
Question 8 of 10
Bob Geldof was the lead singer of which UK band?
Question 9 of 10
In 1996 Hussam Al Rassam joined the Institute of Fine Arts in which city?
Question 10 of 10
What instrument did Phil Collins play in the British rock group Genesis, besides being the band's lead singer?