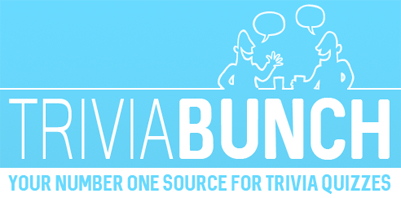 Music Quiz
Question 1 of 10
What comes after 'Knowing me, knowing you, aha' in the Abba song?
Question 2 of 10
What comes after 'You make me feel like dancing' in the Leo Sayer song?
Question 3 of 10
According to the Walker Brothers hit of 1966, what 'Ain't Gonna Shine Anymore'?
Question 4 of 10
Who was the priest the Beatles sang about in 'Eleanor Rigby'?
Question 5 of 10
Ed Sheeran had a top ten hit in 2014 with which song?
Question 6 of 10
Which band was fronted by Susanna Hoffs in the '80s?
Question 7 of 10
What was the theme song of the 1961 movie 'Breakfast at Tiffany's'?
Question 8 of 10
What song has the line, 'Well the bear will be gentle, and the wolves will be tame'?
Question 9 of 10
Which Irish entertainer entertained by singing from a rocking chair?
Question 10 of 10
Who sang 'Kids In America' in 1981?