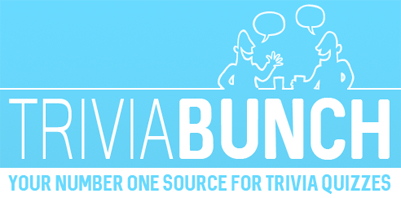 Music Quiz
Question 1 of 10
What group sings: 'Waterloo, I was defeated, you won the war - Waterloo, promise to love you for ever more,' in one of their songs?
Question 2 of 10
As I walk this land with broken dreams' is the first line of which song?
Question 3 of 10
Which band was fronted by a married couple?
Question 4 of 10
Which singer's surname is Adkins?
Question 5 of 10
Which 1950s star began life in the TV show The Adventures of Ozzie and Harriet?
Question 6 of 10
Which girl group released the song 'Bills Bills Bills'?
Question 7 of 10
During what decade was Bob Dylan born?
Question 8 of 10
What act was the first to be inducted into both the Country Music and the Rock and Roll Halls of Fame?
Question 9 of 10
In 1995, which artist reached number 1 in the UK with the album 'Elastica'?
Question 10 of 10
Which Billy had a No.1 with 'When The Going Gets Tough, The Tough Get Going'?