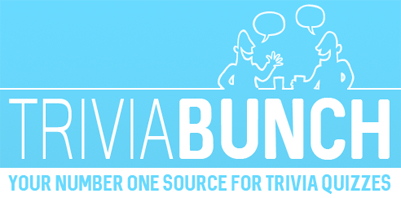 Music Quiz
Question 1 of 10
Johnny Cash said that what was a 'burning thing' in 'Ring of Fire'?
Question 2 of 10
Elvis's song 'Rock A Hula Baby' mentions which US city?
Question 3 of 10
What song has the line, 'Is your heart filled with pain, shall I come back again?'
Question 4 of 10
Who had a 1971 hit single with 'Gipsies, Tramps and Thieves'?
Question 5 of 10
A good-bye Joe, you gotta go, me oh my oh' is the first line of a song about which food?
Question 6 of 10
Daddy Warbucks and Rooster were characters in which 1976 musical?
Question 7 of 10
Which band counts AJ McLean as a member?
Question 8 of 10
What comes after 'I'm the urban spaceman, baby; I can fly' in the 1969 hit song?
Question 9 of 10
Which other giant of pop did Mick Jagger team up with for a video at Live Aid singing 'Dancing in the Street'?
Question 10 of 10
Which band released the album Beggars' Banquet in 1968?