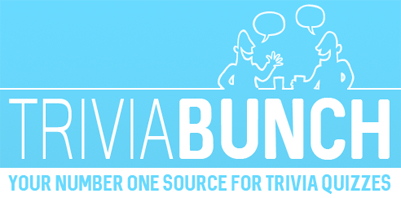 Music Quiz
Question 1 of 10
Usher hit No.1 in 1998 with 'Nice and…'?
Question 2 of 10
Released in 1989, what famous pop star sang 'Like a Prayer?'
Question 3 of 10
Finish the band name: Derek and the ______.
Question 4 of 10
Which musical has the song 'I'm gonna wash that man right out of my hair' in it?
Question 5 of 10
Who released the song 'Hot Stuff' in 1979?
Question 6 of 10
Finish the band name: Lynard _______.
Question 7 of 10
Bob Geldof was the lead singer of which UK band?
Question 8 of 10
'Who wants to be a Millionaire' is taken from which musical?
Question 9 of 10
Outraging fans, which 1964 title track did Bob Dylan license for use in an ad for the Bank of Montreal?
Question 10 of 10
What did Daniel Powter have in 2006?