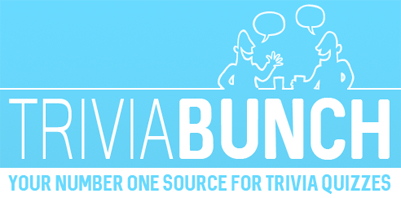 Music Quiz
Question 1 of 10
Where was Kenny Rogers the 'Coward of' in 1980?
Question 2 of 10
Complete these Jeanne C. Riley's lyrics: 'I can still recall the words she had to say, She said I'd like to address this meeting of the...'?
Question 3 of 10
Who sang 'And you kissed me and stopped me from shaking' about Mandy?
Question 4 of 10
'Jai Ho' is the Oscar winning song from which 2008 film?
Question 5 of 10
Which 1950s star began life in the TV show The Adventures of Ozzie and Harriet?
Question 6 of 10
What song has the line, 'Well the bear will be gentle, and the wolves will be tame'?
Question 7 of 10
What band was Peter Gabriel the lead singer of before going solo?
Question 8 of 10
Which Irish entertainer entertained by singing from a rocking chair?
Question 9 of 10
'Who wants to be a Millionaire' is taken from which musical?
Question 10 of 10
What instrument did Phil Collins play in the British rock group Genesis, besides being the band's lead singer?