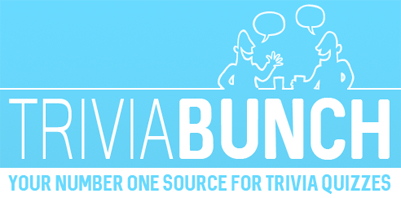 Music Quiz
Question 1 of 10
Snoop Dogg and Pharrell teamed up in 2005 to release 'Drop it Like its....'?
Question 2 of 10
In the '80s, Stevie Nicks and Christine McVie were the female vocalists with which band?'
Question 3 of 10
Which kind of festival is 'Just for Laughs' held annually in July in Montreal, Quebec?
Question 4 of 10
What musical-turned-movie is set on the Greek island of Calicos and revolves around Sophie, who is preparing to marry her fiancé?
Question 5 of 10
Which artist originally recorded the song 'Mr Tambourine Man'?
Question 6 of 10
Baby One More Time' was a huge hit in 1999 for whom?
Question 7 of 10
What band released the multi-platinum album 'A Rush of Blood to the Head'?
Question 8 of 10
What's the first name of singer Marty Wilde's daughter who burst into the charts in 1981 with 'Kids in America'?
Question 9 of 10
Kenny Chesney had a 2011 hit with 'You and....'?
Question 10 of 10
In which decade was Madonna's 'Like a Virgin' album released?