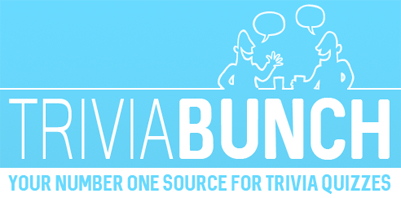 Music Quiz
Question 1 of 10
Bob Marley was born in which country?
Question 2 of 10
Elvis's song 'Rock A Hula Baby' mentions which US city?
Question 3 of 10
Which musical instrument is a shallow drum with jingles?
Question 4 of 10
Aquarius and 'Good Morning Starshine' are songs from what hit musical?
Question 5 of 10
She can kill with a smile, she can wound with her eyes' is the first line of which Billy Joel song?
Question 6 of 10
Who sang 'In the summertime when the weather is hot'?
Question 7 of 10
Whose biggest hit was 'When a Man Loves a Woman'?
Question 8 of 10
Which mother was a hit for Paul Simon ?
Question 9 of 10
Which diva married Jason Alexander in Las Vegas in 2004 only to have the marriage annulled 2 days later?
Question 10 of 10
What music genre is most often associated with Desmond Dekker & the Aces?