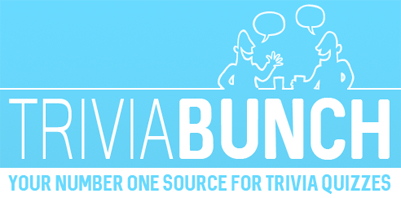 Music Quiz
Question 1 of 10
Who is the man behind hit musicals such as 'The Phantom of the Opera', 'Cats' and 'Evita'?
Question 2 of 10
Which duo had 70s hits with 'Close to You' and 'We've Only Just Begun'?
Question 3 of 10
Finish the band name: Derek and the ______.
Question 4 of 10
Finish the band name: Lynard _______.
Question 5 of 10
What was the theme song of the 1961 movie Breakfast at Tiffany's?
Question 6 of 10
Which act had a 1955 smash hit with 'Tutti Frutti'?
Question 7 of 10
The song 'A Horse With No Name' was a big hit for what group?
Question 8 of 10
Which 'C' singer is not from the USA?
Question 9 of 10
Which girl was not a Rolling Stones song?
Question 10 of 10
Which ballet score composed by Aaron Copland premiered in 1944 and has achieved widespread and enduring popularity as an orchestral suite?