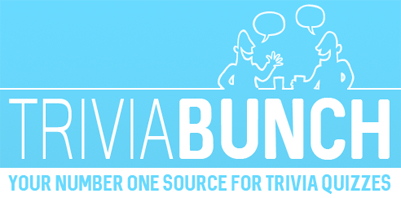 Music Quiz
Question 1 of 10
What group sings: 'Waterloo, I was defeated, you won the war - Waterloo, promise to love you for ever more,' in one of their songs?
Question 2 of 10
Which of these was a hit song for the Eurythmics?
Question 3 of 10
Which young singer who died alongside Buddy Holly sang 'La Bamba'?
Question 4 of 10
What singer-songwriter sings about Cecilia and how she's breaking his heart?
Question 5 of 10
In 'It's My Party', who left at the same time as Johnny?
Question 6 of 10
What artist or group made the song 'Who'll Stop the Rain'?
Question 7 of 10
Which of these Elvis songs is not the name of a movie starring Elvis?
Question 8 of 10
Which Motown group was originally know as the Primettes?
Question 9 of 10
Finish the title of America's song: 'Ventura ______'. 
Question 10 of 10
Who sang 'Come on and be my little good luck charm' in 1962?