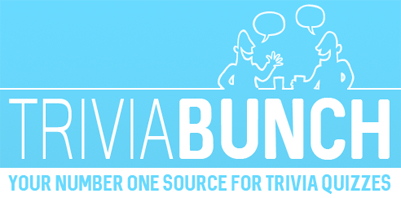 Geography Trivia Quiz
Question 1 of 10
Which of these is a country in Africa?
Question 2 of 10
After Moscow, what is Russia's second largest city?
Question 3 of 10
Which European country was split into two countries until 1989?
Question 4 of 10
What regal name does an Australian state, a famous waterfall and an African lake share?
Question 5 of 10
Which of these Cities is in the state of New York?
Question 6 of 10
Which of these countries is located in the Middle East?
Question 7 of 10
In what year did the Soviet Union disband?
Question 8 of 10
Steffi Graf was a famous tennis player from which European country?
Question 9 of 10
The crimes of Jack the Ripper were mostly committed in which area of London?
Question 10 of 10
Which country covers 10% of the globe's land surface?