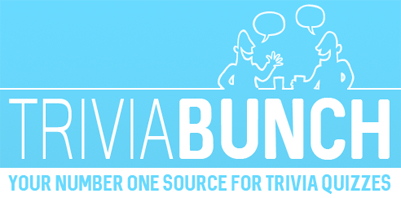 Quiz : Song Lyrics back in the 1960s
Question 1 of 10
"Anyone who sees her, soon forgets the Mona Lisa" is from which song by Matt Monro?
Question 2 of 10
What comes before "you smiled at me and really eased the pain" in a Bobby Hebb song?
Question 3 of 10
Who sang "You don't have to stay forever, I will understand"?
Question 4 of 10
Which Johnny Preston song has the line "As their hands touched and their lips met, the ragin' river pulled them down"?
Question 5 of 10
"And Massachusetts is one place I have seen" sang which group?
Question 6 of 10
The Village Stompers sang about "Come Sunday morning, rain or shine, right in Washington" what?
Question 7 of 10
Who sang "Or the distant drums might change our wedding day"?
Question 8 of 10
In "Detroit City", Tom Jones said he made what during the days?
Question 9 of 10
The Seekers sang "High in the sky is the bird on the" what?
Question 10 of 10
Which group sang "Zabadak, Karakakora kakarakak"?