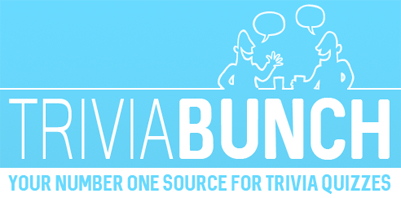 Science Quiz
Question 1 of 10
Which living creatures spread dengue virus?
Question 2 of 10
Which poisonous plant takes its name from the Italian for beautiful woman?
Question 3 of 10
What is the name for fossilised resin, often used for jewellery?
Question 4 of 10
Which item of laboratory equipment is used to spin liquids into their component parts?
Question 5 of 10
What is the name for a female peacock?
Question 6 of 10
Which organ of the body is mainly affected by Cystic Fibrosis?
Question 7 of 10
Where is distance measured in megaparsecs?
Question 8 of 10
Which word describes energy created by motion?
Question 9 of 10
The name of which small, carnivorous dinosaur means "quick plunderer"?
Question 10 of 10
In what game, launched in 1965, do players try to remove body parts from "Cavity Sam"?

More trivia fun from us