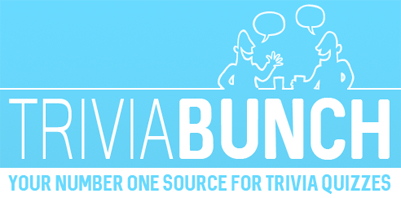 Food Quiz
Question 1 of 10
What is McDonalds' name for its soft ice cream mixed with confectonery pieces?
Question 2 of 10
What white cruciferous vegetable cooked with cheese is sometimes served with a roast?
Question 3 of 10
Which bitter plant is often added to coffee to cheapen it?
Question 4 of 10
What's the traditional meat in a shepherd's pie?
Question 5 of 10
What starch vegetable is used in the soup Vichyssoise?
Question 6 of 10
Wispa, Double Decker and Crunchie are products of which company?
Question 7 of 10
How are churros cooked?
Question 8 of 10
What vegetable goes into the filling of a Greek spanakopita?
Question 9 of 10
Swedish saffron buns are scrolled to form which letter of the alphabet?
Question 10 of 10
A British sunday roast is often compared to which festive meal?