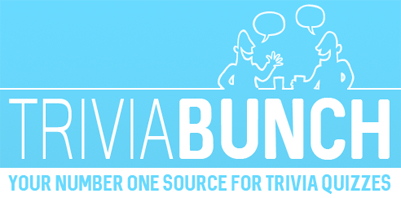 Food Quiz
Question 1 of 10
A dish listed as "amandine" indicates which nuts are used in the recipe?
Question 2 of 10
What is the Spanish mixture of wine, brandy and fruit?
Question 3 of 10
Which ingredient is not in pesto?
Question 4 of 10
Banoffee pie takes it name from two key ingredients, banana and which other?
Question 5 of 10
Which of these breads is not made from a sourdough?
Question 6 of 10
Swede is another name for which type of vegetable?
Question 7 of 10
Suovas is a traditional Swedish meat product from which animal?
Question 8 of 10
A dish called "parent-and-child donburi" contains chicken and which other food?
Question 9 of 10
Pan De Elote is a Mexican dessert made out of what bread?
Question 10 of 10
M-150 is which type of drink?