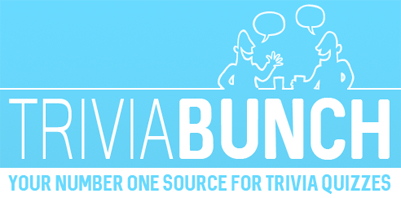 Food Quiz
Question 1 of 10
Which town does the food Metsovone come from?
Question 2 of 10
Which favourite is said to have been created by adding a topping to disguise burnt meat?
Question 3 of 10
What season comes before "onion" for a popular salad vegetable?
Question 4 of 10
Mexican Tamales are made from what type of dough?
Question 5 of 10
What colour are bamboo shoots?
Question 6 of 10
What is the famous German product called a Choco Leibniz?
Question 7 of 10
What comes after "bouquet" for a small bunch of herbs?
Question 8 of 10
Corn syrup is an ingredient in which of these pies?
Question 9 of 10
Brioche is a sweet bread from which country?
Question 10 of 10
Tempura – battered, fried seafood and vegetables – is a dish from which cuisine?