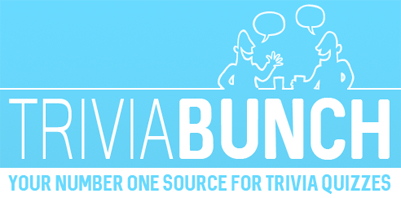 Food Quiz
Question 1 of 10
What white cruciferous vegetable cooked with cheese is sometimes served with a roast?
Question 2 of 10
Naan bread originated in which country?
Question 3 of 10
Which G is an Italian dumpling dish?
Question 4 of 10
What would you buy in a boulangerie-patisserie?
Question 5 of 10
What is the main ingredient of the Middle Eastern homous dip?
Question 6 of 10
Which of the following is NOT included in a Waldorf Salad?
Question 7 of 10
A German razzleberry pie is made with blackberries and which other fruit?
Question 8 of 10
Laverbread is made from which sea vegetable?
Question 9 of 10
The recipe for banoffee pie features what fruit?
Question 10 of 10
What shape are filled packets of pasta known as ravioli?